Travel Behavior Analysis
The motorization and suburbanization cases environmental problems and social problems. Then it is being asked to provide an answer as a serious subject for the traffic demand analysis: How does Transportation System contributes to the society?
In our laboratory, we research about the Transportation System, Urban planning, Modeling of Travel Behavior and Evaluation tools for Transportation with the knowledge about the Sociology, Psychology, Statistics and Computer Simulation.
Academic Staff
Satoshi FUJII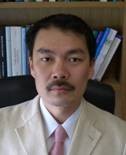 Professor (Graduate School of Engineering)
Research Topics
Transportation Planning and Mobility Management
Research on transportation policies including Travel Demand Management, infrastructure building.
Environmental and Transportation psychology
Research on psychology and mobility measures for behavioral modification into socially desirable travel behavior through communicative measures.
National Land and Urban Planning and Management
Research on national land planning including construction of highway and super express rail way between cities, and urban planning including transportation infrastructure. Building national resilience and urban resilience against natural disaster is another research topic.
Contacts
Room 432, C1-2, Katsura Campus
Yuichiro KAWABATA
Associate Professor (Graduate School of Engineering)
Research Topics
Methodology of consensus building for public policies:
The research focus on the methodology of building(and maintaining) consensus through effective communication, which is a key to planning and implementing large-scale public projects.
The recent study is on how narrative-form of communication affects people's attitudes toward public policies. "Narrative(or story)" might be an unfamiliar term in the field of engineering, but it has been considered as a fundamental cognitive framework through which we see and comprehend the world around us. Psychologists, sociologists, linguists, neuroscientists and medical scientists have shown evidences in recent years that narrative-formed (or story-based) communication can be used to configure people's mind, behavior and relationship. To apply those findings to managing public projects, we are doing empirical studies with methods of experimental psychology.
Contacts
Room 433, C1-2, Katsura Campus
Kosuke TANAKA
Assistant Professor (Graduate School of Engineering)
Research Topics
Infrastructure planning and management, Consensus building, Mass media, Behavior modification, Mobility management, Economic analysis
Contacts
E-mail: tanaka.kosuke.6kkyoto-u.ac.jp
Research Topics
Travel Demand Analysis Using Micro Simulation Models of Activity-Travel Patterns and Dynamic Network Flow
In this study, we are developing the Travel Demand Forecasting System as an outline of the new concept. This system consists of two micro-simulator: Dynamic Traffic Flow Simulator " DEBNetS ", and the Simulator of individuals' daily travel and activity pattern " PCATS ".
The modeling of the individuals' travel behavior by using the coordinate system
Though generally a zone system is being used as the way of describing " a positional information " in the modeling of travel behavior, in this study we are modeling by the coordinate system in order to reduce an error caused by the approximation in the zone system.
Study on Transportation Sociology
In this study, an analysis about the urban structure and the individuals' activities is being done, from two viewpoints of the Motorization and the Suburbanization.
Analysis of pedestrian behavior
What is necessary for the attractive urban space? In order to answer it, we research the recognition space, the potential attraction and attractive force by the image investigation and questionnaire investigation, and we are attempting modeling the behavior of the pedestrian.
Laboratory Website